Guidance
Thanks for visiting the NHS Counselor's Website!

On this site you will find information on testing, college preparation, career development, scholarship opportunities, study skills and community resources. If you cannot find something you are looking for, or if you have a question, please don't hesitate to contact me. My office is open 7:00a.m.-3:00p.m. and by appointment. You may also email me at

amfrary

[at]

norwayne [dot] net

or call 330-435-6384.
~Amy Frary~

~Hard copies of all information on website are also available in guidance office~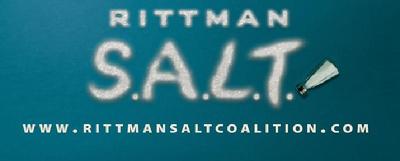 The Norwayne sub-committee of the Rittman S.A.L.T. coalition would like to invite you to receive text alerts through Nixle. The Rittman/Norwayne SALT coalition is working to curb substance abuse issues. Nixle will allow you to receive informational texts, links to Parent Alerts, and other up-to-date information regarding substance abuse prevention and youth. Text SALT to 888-777 to begin receiving alerts.
*To receive alerts via email, sign up in the Norwayne High School office.
CCP
PARENT MEETING
NOVEMBER 20, 2017
6PM
PERFORMING ARTS CENTER
REPRESENTATIVES FROM NC STATE, WAYNE COLLEGE, ASHLAND UNIVERISTY, OSU/ATI AND STARK STATE WILL BE HERE TO DISCUSS ENRTANCE PROCEDURES AND REQUIREMENTS AND TO ANSWER ANY QUESTIONS.
Join REMIND to get text message reminders of:
ACT deadlines
Application Deadlines
ACT Test dates and deadlines:
2017-2018 Test Dates (National)

| Test Date | Registration Deadline | (Late Fee Required) |
| --- | --- | --- |
| September 9, 2017 | August 4, 2017 | August 5-18, 2017 |
| October 28, 2017 | September 22, 2017 | September 23-October 6, 2017 |
| December 9, 2017 | November 3, 2017 | November 4-17, 2017 |
| February 10, 2018* | January 12, 2018 | January 13-19, 2018 |
| April 14, 2018 | March 9, 2018 | March 10-23, 2018 |
| June 9, 2018 | May 4, 2018 | May 5-18, 2018 |
| July 14, 2018* | June 15, 2018 | June 16-22, 2018 |
2017-2018 Test Dates (National)

| Test Date | Registration Deadline | (Late Fee Required) |
| --- | --- | --- |
| September 9, 2017 | August 4, 2017 | August 5-18, 2017 |
| October 28, 2017 | September 22, 2017 | September 23-October 6, 2017 |
| December 9, 2017 | November 3, 2017 | November 4-17, 2017 |
| February 10, 2018* | January 12, 2018 | January 13-19, 2018 |
| April 14, 2018 | March 9, 2018 | March 10-23, 2018 |
| June 9, 2018 | May 4, 2018 | May 5-18, 2018 |
| July 14, 2018* | June 15, 2018 | June 16-22, 2018 |
*Register online at www.actstudent.org
*Register for SAT online at www.collegeboard.com
Fee Waivers
**Students that participate in our free/reduced lunch program may be eligible for fee waivers for ACT, SAT, NCAA and some college applications. Please see Mrs. Frary for more information.**